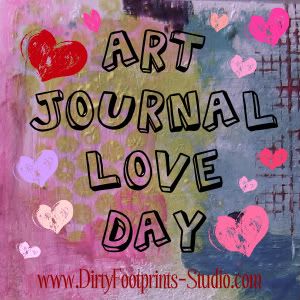 Double posts for today!
Dirty Footprints Studio
is hosting an Art Journal Love Day party which started on Valentine's Day. There are also some pretty sweet prizes being given away so make sure to hop on over! I thought it was the perfect motivation for me to start in my art journal. So that I did.
Here is another from a few weeks ago which just happens to nicely fit in with the theme. I am feeling a lot of love and gratitude lately and it must be coming through in my artwork.